GAGGIONE S.A.S documents and data
All data provided in our datasheets, mechanical drawing and all other downloadable documents on our website www.optic-gaggione.com  are subject to change at anytime without prior notice. GAGGIONE S.A.S. does not guarantee any of its own documents nowhere else than on its own websites. As a consequence, all GAGGIONE S.A.S. documents that are downloadable on distributors, partners or other third-party websites or mobile applications are NOT guarranteed by GAGGIONE S.A.S.
All data provided in our documents are based on our own measurements and evaluation and performed in-house in our optical laboratory, or in a certified third-party laboratory. Also, all data, even simulated data, are provided for reference and design purpose only. All data may change at anytime if GAGGIONE S.A.S. improves its products/services or improves its own laboratory equipment.
GAGGIONE S.A.S. is not responsible for the final use conditions and takes no responsibility under certain use conditions, out of the material specification (PMMA, PC, Silicone, any other material used in our products).
Material used
Polycarbonate (PC and UV-PC), Poly(methyl methacrylate) (PMMA), Optical Silicone.
For more informations please contact your local sales manager.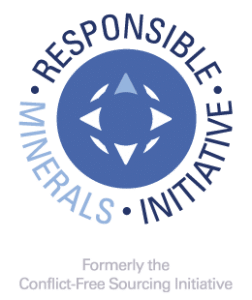 Adhesive option
GAGGIONE S.A.S. guarantees the adhesive shelf life within a period of six months after the departure from our factory/wharehouse and under the conditions of good storing, assembly, and gereral terms of use. For all the terms of use and special handling conditions of the adhesive itself, please refer to the adhesive manufacturer : 3M.
All information available on their website at www.3m.com .
Please search or ask for their dedicated information to the 3M™ High Performance Adhesive Transfer Tape 467MP. Please refer to corresponding products datasheet.
Use of chemical agents for cleaning or any other purposes
GAGGIONE S.A.S. recommends only the use of an optical duster along with purified water. Any other products containing chemical agents, especially alcohol or glue, may damage the mechanical or photometrical properties of the product. This applies for direct contact with the product or nearby chemical agents vapors or drops.
Always wear clean gloves not to alter the product's optical performances.
GAGGIONE S.A.S. recommends the user to test its products in both prototypes and series assembly conditions in the end-fixture.
Agreement
The user is supposed to be informed of this terms of use and conditions – disclaimer and agrees to by using our products and all related documents and data provided on our websites or by mail/e-mail.
Thermal Management
PC / PMMA / LSR disclaimer
As part of our standard new product development process, PMMA, PC and Silicone versions of our products have been tested in various heat and enclosures environments. It still relies to our customers to ensure that the product they do develop and sell is tested in fully operational conditions. We strongly advise customer to pay special attention to the thermal management related design of their luminaires. GAGGIONE will neither accept nor assume any responsibility in case of material degradation caused directly or indirectly by insufficient heat management.