Color mixing range : LLC25 32mm collimators
Presentation of the LLC25 32mm
PC version is now available !
LLC25 series is our latest 32mm color mixing range.
In order to improve the mechanical integration of this range, we developed a new version without sprue, except for the LLC25E which has a Poka Yoke system.
Its "non chip imaging" characteristics allow combination with single or multi-chips RGBW, tunable white or standard white LEDs.
It provides color mixing capability but also a solution without chip image projection for high power single or multi-chip white LEDs.
PC version : The 7 versions of the LLC25 are now available in PC.
More resistant to heat, it makes the LLC25 compatible with COB.
Discover our color mixing range.
LED specifications
LED specifications
APPLICATIONS
Applications
ABOUT OUR NEW 32MM HOLDERS
Discover the holders LLH02B and LLH02C. They have been designed to offer a reduced footprint and compatibility with most LED solutions.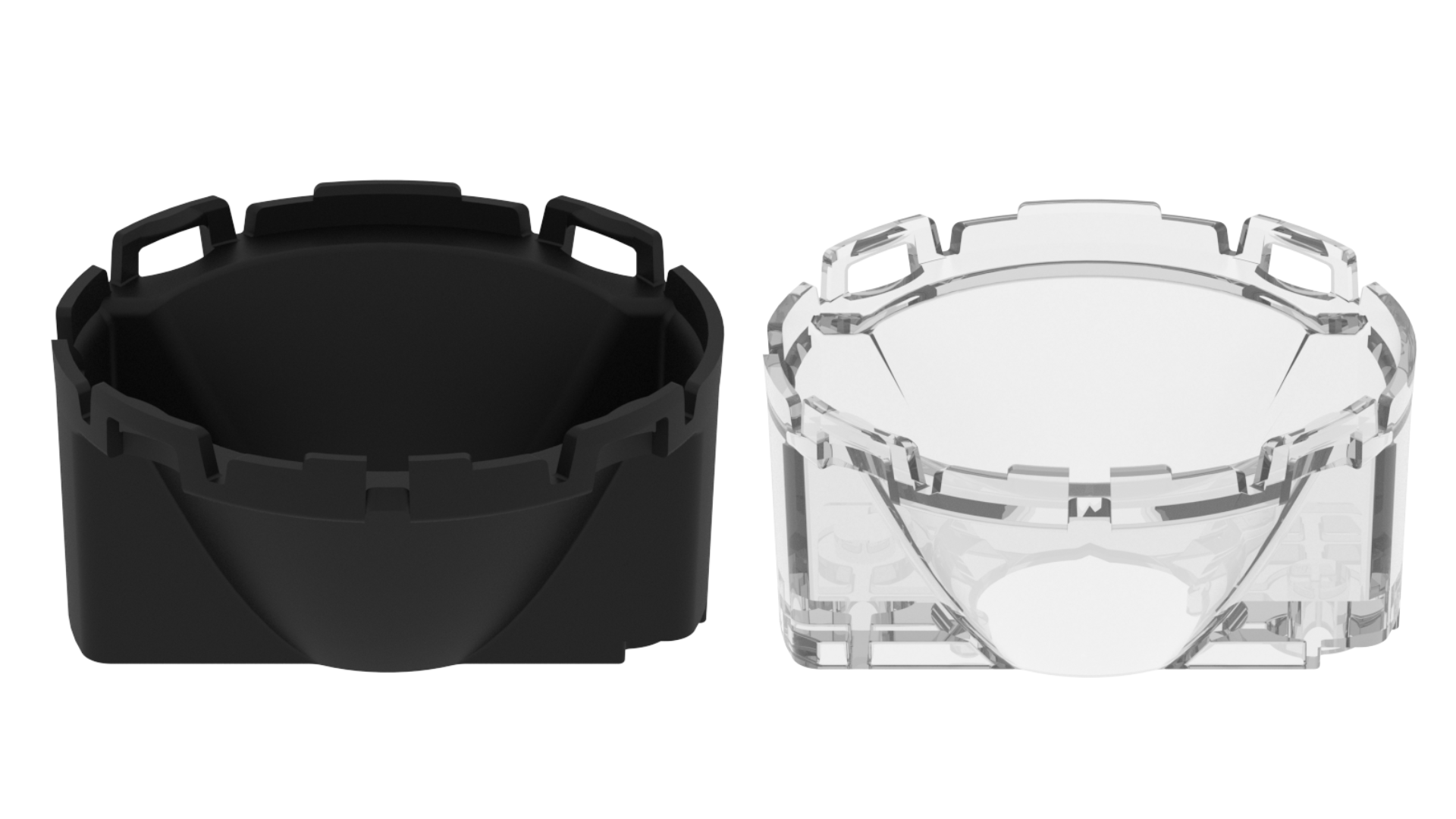 Designed for High Power LED :
LLH02BA* : 13.6mm pins spacing, compatible with our LLC59 pins spacing
LLH02BB* : 21.4mm pins spacing
LLH02BC* : 24mm pins spacing, compatible with our previous Ø32mm holders pins spacing
Designed for COB solutions :
LLH02CB1* : Compatible with Bender+Wirth COB holders
LLH02CB4* : Compatible with TE and BJB COB holders
Note : Fixing is still possible either with screws or with adhesive
LLC25G Wall Grazing Version
A new approach for RGBW applications combining the short field behavior of a medium version and the far field of a narrow version.
This provides a very good close field color mixing quality.